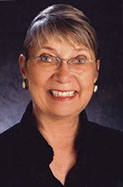 Recipient of the 2002 Alice P. Kenney Award for research and writing on the food customs and diet of the Dutch settlers in New Netherland
Hudson Valley food; Dutch colonial food history; recipes; books; unusual regional products

Recently I gave a talk on "Art in Food and Food in Art" at the beautiful Albert Wisner Public Library in Warwick, NY.
Photographer Billy Newman, an old friend, came to the talk and took this photo.
ANNOUNCING Five Illustrated Lectures
1) NEW: A Taste of Change
Hand-written cookbooks as documents of social and family history
Cookbooks and scrapbooks tell us a lot more than just how a dish is made. What recipes are included often give us an indication of the family's ethnicity and how that ethnicity was retained over generations through the continuation of customs and celebrations. Using her knowledge of Dutch customs and food history, food historian Peter G. Rose will discuss examples of such recipe/scrap-books, dating as far back as the late 17th century and ranging to the 20th century that contain Dutch recipes. They show the continued identification with the forebears, but also the gradual assimilation. Photographs of pages in cookbooks as well as 17th-century paintings will illustrate the talk. The audience is encouraged to bring old family cookbooks/recipe boxes and a discussion of the importance of saving such items is part of the program.
2) From Garden to Table
This PowerPoint presentation is based on a 17th-century Dutch gardening- and cookbook, which features a calendar for gardening activities and a cookbook that explains how to use the fruits and vegetables grown in the garden to best advantage. The 400-year old book with its contemporary theme helps in understanding the kitchen gardens of the early Dutch settlers of the Hudson Valley and gives insight in our colonial diet. Illustrations include etchings from the book; works by the Dutch masters such as kitchen scenes by Joachim Beuckelaer; market stalls by Quiringh van Brekelenkam and Pieter Cornelis van Rijck; as well as sumptuous still lifes by Abraham van Beyeren.
(Note: many organizations combine forces with their local garden clubs in sponsoring this lecture
3) Art in Food and Food in Art
A lusciously illustrated slide or PowerPoint talk on food and drink seen in the art of the17th century Dutch Masters and their relevance to the American kitchen today: The talk explores the foodways brought to America by the Dutch more than three centuries ago and how these foods were changed and adapted under the new circumstances.
Using slides of some 40 paintings by Jan Steen, Adriaen van Ostade, Jan Davidsz. De Heem, Pieter Claesz, Harmen van Steenwijck and many others, the lecture will demonstrate how these art works give an insight in 17th century food practices and shed new light on the colonial diet..
4) The Influence of the Dutch on the American Kitchen
Explores the food ways brought to America by the Dutch more than three centuries ago and the way these foods were adapted to the new circumstances. Images of seventeenth-century Dutch art works depicting various foodstuffs are part of the lecture.
5) Saint Nicholas: the Saint who became Santa:
Food historian Peter G. Rose delves into the early history of the life of the Saint; explains the various changes in his veneration; and relates how he was brought to America by the Dutch in the seventeenth century and, again, transformed to Santa in the 19th century. The talk encompasses such subjects as literature, religion, the fine arts, and Dutch food ways to describe the extraordinary story of his generosity that had a lasting impact on us all.
(Note: the lecturer will bring her own PP equipment.)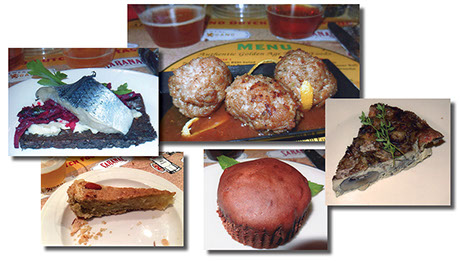 SPECIAL EVENT at the Munson Williams Proctor Arts Institute in connection with their exhibit "The Golden Age of European Painting:"
Historical recipes from the Golden Age paired with craft beers from Brewery Ommegang, Cooperstown, NY and Saranac Brewery, Utica, NY
Author/Food Historian Peter G. Rose created the 5-course menu of historically appropriate dishes, presented as small plates, each accompanied by 2 beers for tasting.
Catering by Leaf, Loaf & Ladle at RCL, Debra Richardson.
UPCOMING LECTURES
Lectures, 2017
July 21, 2017 - 7 o'clock: Readington Museums, Stanton, NJ. "Art in Food and Food in Art" For further information, please call Margaret Smith, Program Director, 908 236 2327.
August 24, 2017, at 6:30 o'clock: Albert Wisner Public Library, Warwick, NY. "From Garden to Table." For more information, please contact: Siobhan O'Riordan, 845 986 1047 Ext. 5.
September 23, 2017, Time not yet known: Speaker at the Rensselaerswijck Seminar, NYS Museum, Albany, NY. For further information: please visit www.newnetherlandinstitute.org.
November 5, 2017, 2 o'clock: Jacobus Vanderveer House & Museum, Bedminster, NJ. "A Taste of Change: Ms. Cookbooks as Documents of Social and Family History." For information: Robin Ray, 908 581 6239.
November 11, 2017, TBA: Genesee County Village and Museum. Domestic Skills Symposium, "Manuscript Cookbooks as Documents of Social and Family History." For further information, please contact: https://www.gcv.org/experiences/domestic-skills-symposium/
If you would like further information, please email me.pgrose2006@yahoo.com
​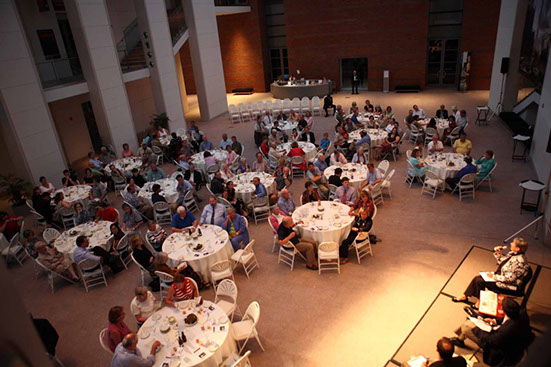 It was a pleasure to be part of a panel on Dutch food, beer and culture
at the Peabody Essex Museum in Salem, MA. in August 2009.
More lectures to come throughout the year.
Follow Peters weekly posts on Facebook at:
You Can E-Mail Peter Rose at:
© Peter G. Rose 2015

This Site Designed
by
Follow Peters weekly posts on Facebook at: